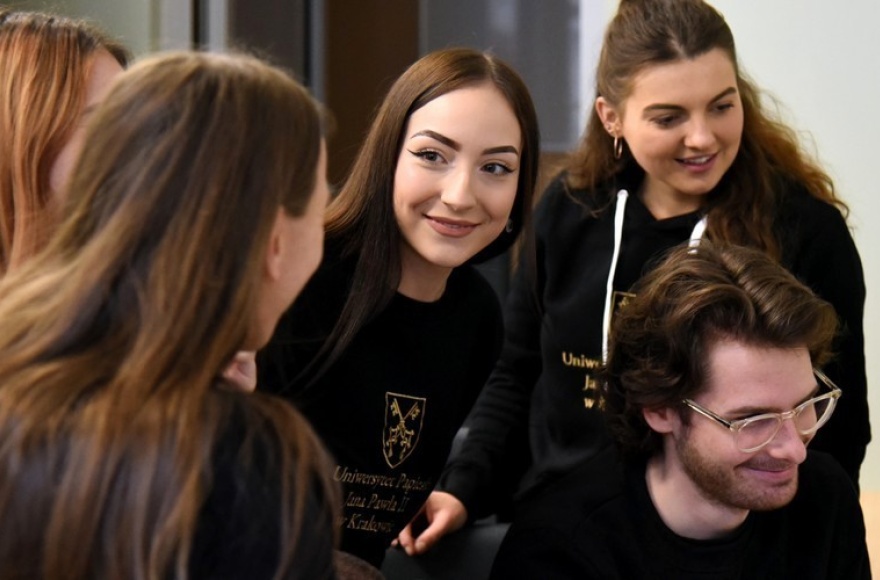 OVERVIEW
Type:
Public Church Higher School
Main specialization(s):
History
Philosophy
Theology
PROFILE - SHORT DESCRIPTION
The history of The Pontifical University of John Paul II in Krakow began simultaneously with the history of the oldest Polish university – the Jagiellonian University. Studying in Krakow creates a unique opportunity for young people to come into contact with culture and science in one of the most beautiful European cities. It gives students a chance for both intellectual and spiritual development. At our six faculties you can study the following courses (in Polish): archiving and documentation management and infobrokerage, digital media - creativity, analysis, management, journalism and social communication, philosophy, history, history of art, promotion and image communication – advertising, branding and public relations, church music, family studies, cultural heritage protection, pedagogy, social work, sociology, canon law, theology, tourism and heritage management.
In English:
specialisation: Communication and Media Studies (BA),
Philosophy (BA),
specialisation: Philosophy, Ethics and Religion (MA).
We offer various post-graduate courses, doctoral degrees in theology, history and philosophy as well as programmes for the licentiate and doctorate in canon law. We are constantly building new contacts, also within the Erasmus+ programme.
VIDEO
LOCATION