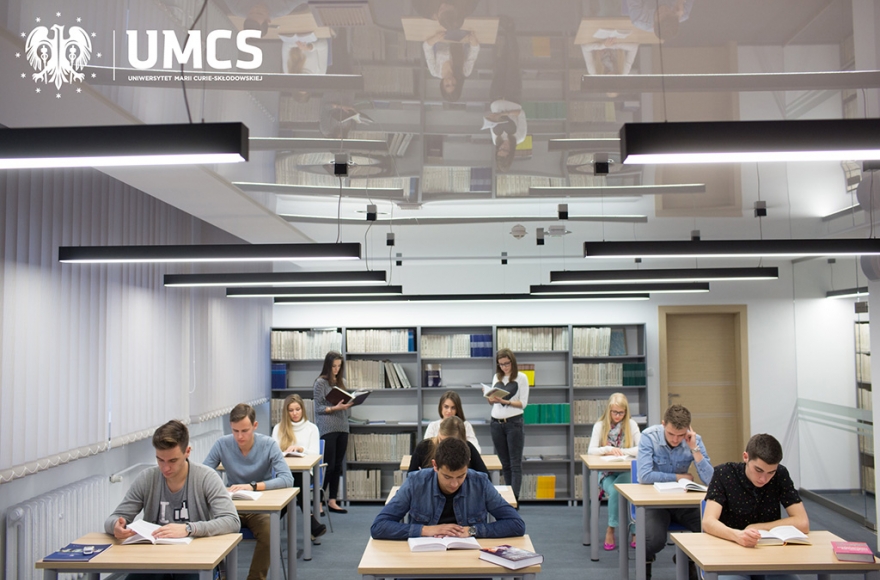 OVERVIEW
Main specialization(s):
International relations
Management and economics
Science and technology
Rector:
prof. dr hab. Stanisław Michałowski
PROFILE - SHORT DESCRIPTION
Maria Curie-Skłodowska University is the largest public academic institution in Eastern Poland, located in Lublin, an academic city of various cultures and traditions. The offer of the University is outstanding and unique thanks to its versatility. The University was founded in 1944 and currently its student population is nearly 22,000 students (over 1,000 are international students). We provide education at twelve Faculties:
Faculty of Arts
Faculty of Biology and Biotechnology
Faculty of Chemistry
Faculty of Economics
Faculty of Philosophy and Sociology
Faculty of Humanities
Faculty of Mathematics, Physics and Computer Science
Faculty of Earth Science and Land Management
Faculty of Pedagogy and Psychology
Faculty of Political Science
Faculty of Law and Administration
Campus in Puławy
Our university offers undergraduate (BA and BSc), graduate (MA or MSc), and 5-year Master programmes delivered on a full-time, part-time and extramural basis. We also offer postgraduate and doctoral (third-cycle) programmes.
UMCS offers:
One-Year Preparatory Course for Foreigners Who Wish to Study in Poland
Summer School of Polish Language and Culture
Postgraduate Programme in Humanities for Foreign Students
BA, MA and PhD Degree Programmes
200 professional specializations
VIDEO
LOCATION