Scholarships under the Banach Programme Awarded
Scholarships under the Stefan Banach Programme, a joint initiative of the Ministry of Foreign Affairs, the Ministry of Education and Science, and the Polish National Agency for Academic Exchange, have been awarded. The Programme is addressed to young people from developing countries who wish to take up studies in Poland.
This year, 260 applications from almost 30 countries were selected from among nearly 2,000 submissions. The largest groups of beneficiaries are representatives of Ethiopia (21 persons), Nigeria (20 persons), Ukraine (19 persons), and Azerbaijan (16 persons). Other scholarship holders come from Albania, Belarus, Brazil, Jordan, Kazakhstan, Kenya, and Vietnam, among others.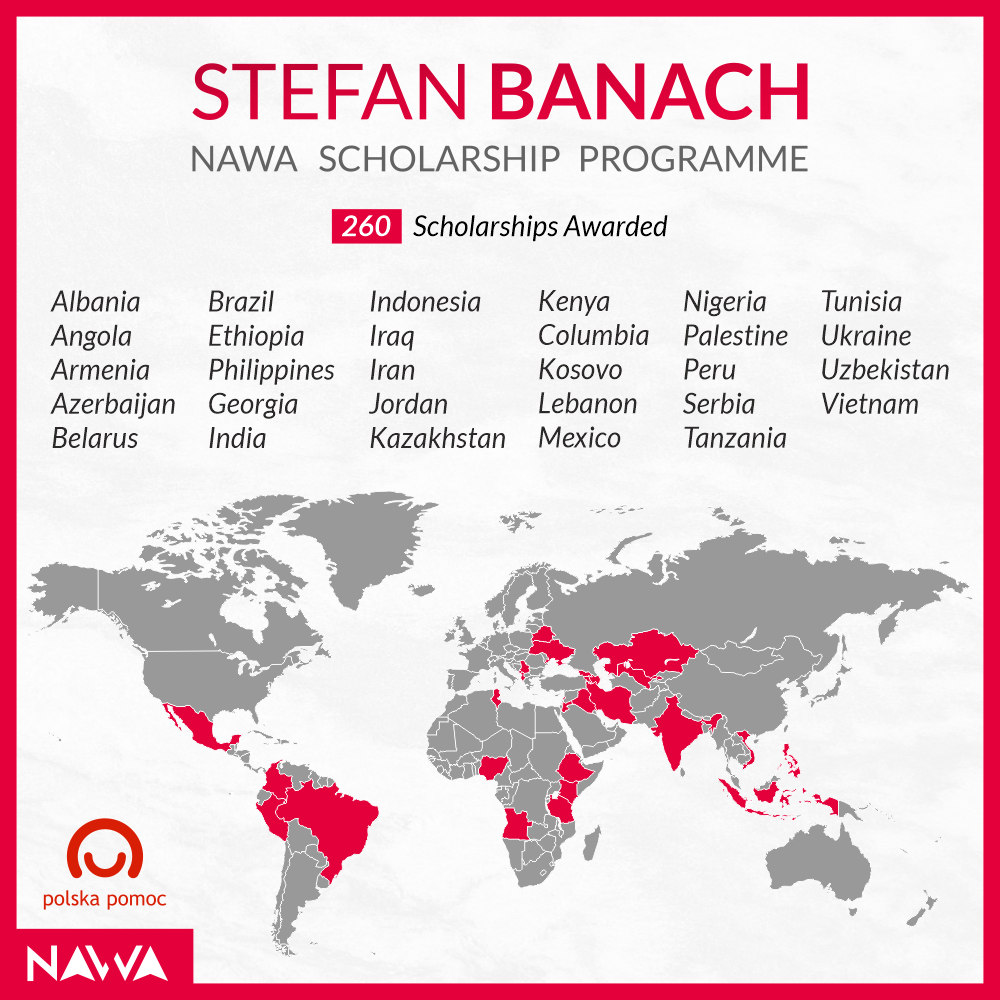 The universities most often chosen by the winning applicants are Warsaw University of Technology, the University of Warsaw, Wrocław University of Science and Technology, the University of Wrocław, and Jagiellonian University in Kraków. When it comes to the most popular fields of study, the majority of beneficiaries wish to study engineering and technical sciences, exact sciences, and natural sciences.
Head to nawa.gov.pl for more information!