International student studying in Polish track, how does it feel like?
This year, the existing scholarship programmes that are a joint initiative of the Ministry of Foreign Affairs and the National Agency for Academic Exchange NAWA in the form of Polish development aid, i.e. the Banach Scholarship Programme and the Lukasiewicz Scholarship Programme, are merged into one scholarship programme for young people from developing countries who wish to take up studies in Poland. We interviewed one of the awardees of Ignacy Łukasiewicz programme from 2018 about how her study experience in Poland so far.
Meet Ulfah Pungki Tiarasari, an aspiring student from Indonesia. With Ignacy Łukasiewicz scholarship programme, in 2018 she attended Polish language preparatory course in Polish Language School for Foreigners by the University of Lodz. In February 2020, she started her master's studies in the Department of Forestry with Polish track at Warsaw University of Life Sciences (SGGW). Let's ask her some questions!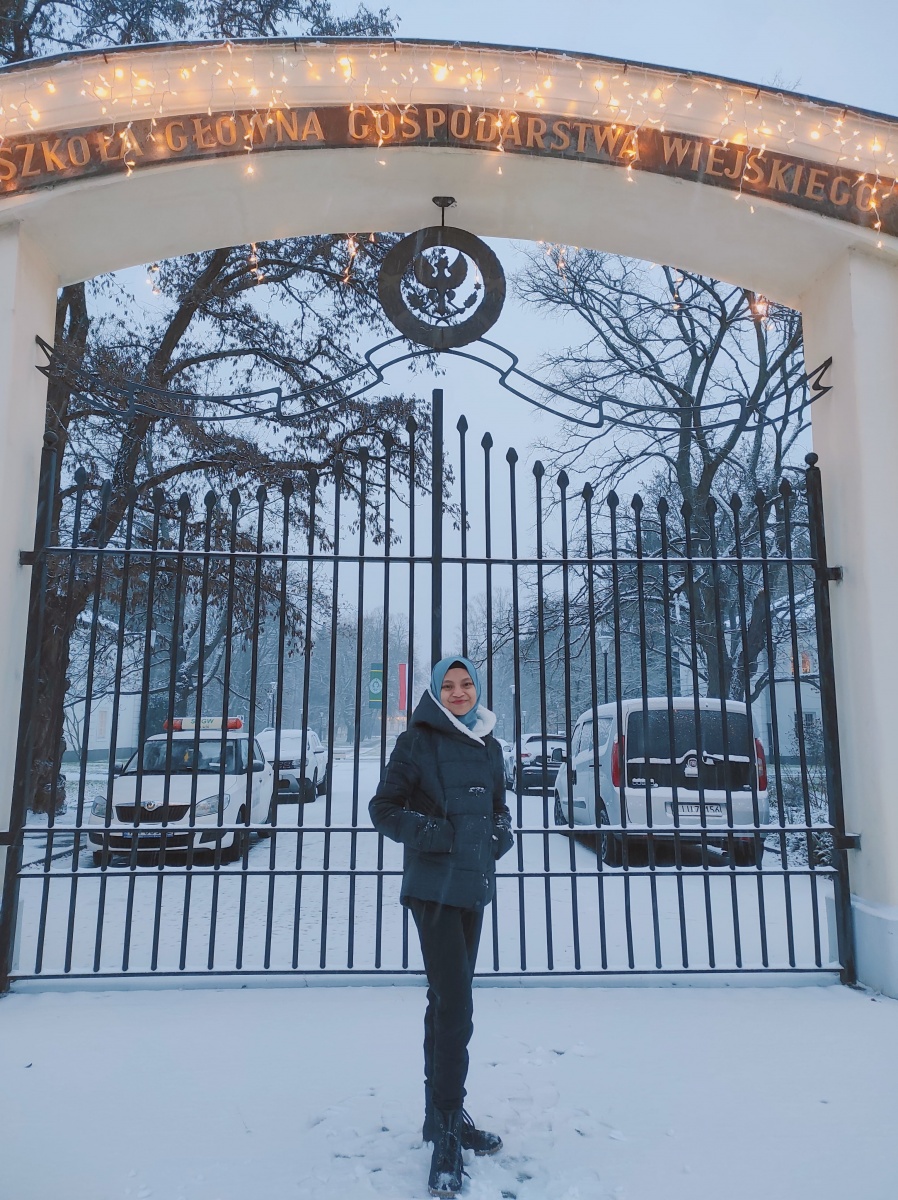 Hi Ulfah, it is interesting to know that you are studying on the Polish track. Why did you choose to do so?
To be honest, I planned to study in English, unfortunately on that year the university that I wanted to apply only offered Russian track. Because of that, I needed to change the university and the only option left was to study in the same major with Polish track in a top Polish university, which is SGGW.
Are you satisfied with your decision so far?
In the beginning, it was really hard to follow the study flow, in the early days I also questioned whether I made a good decision or not. These days, I realized that I'm quite satisfied with my major in SGGW. The forestry programme by SGGW includes a comprehensive study module, complete facilities for forestry studies, it is a higher educational institution filled with outstanding educators with their specialties.
In Polish university, I got the chance to learn about European forestry. This module is new for someone who came from a tropical country like me, I'm amazed by how comprehensive and well-structured the modules are.
Any tips to learn Polish?
I write every new word that I heard in my small notebook, then I classify it according to its function. Whether it is a verb, noun, gerund, or anything else. I like to read, even though I don't know the meaning of the words, it just fun to read and try to pronounce the new words. Or maybe try to talk as much Polish as you can to other friends without worrying about grammar.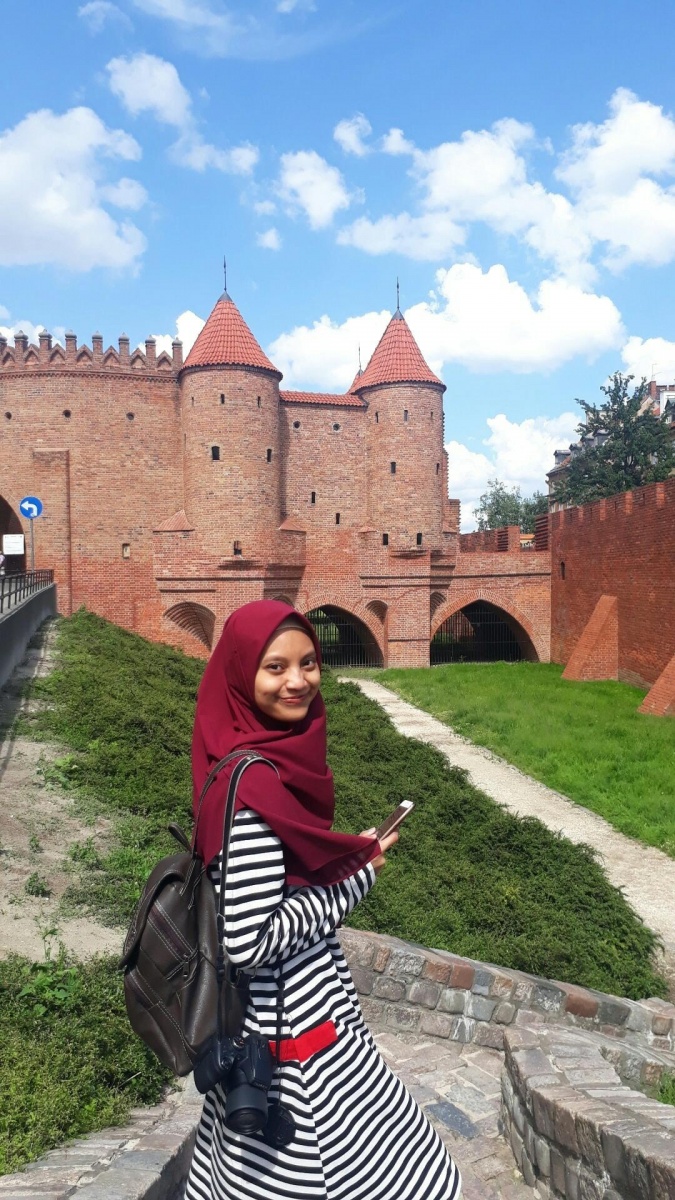 Are you doing the same thing until now?
Unfortunately not, because in academic situations the terms and language that is used are really specific and taking notes one by one would cost me a lot of time. Thankfully, I can access the Polish terms and their explanation that used in forestry studies from the Polish forestry forum and online-encyclopedia of forestry.
What is the most challenging thing during your study on the Polish track?
I found a lot of things are challenging, so it is hard to only pick one. The forest conditions in Europe and Southeast Asia are completely different. Therefore I need to learn everything about my master's studies from the scratch. Unlike other students that attend their bachelor's degree in Europe.
It is also challenging to obtain a perfect mark in a certain subject. To be honest, I spend more time understanding the language than studying the material itself. Furthermore, the subject taught in SGGW is at the advanced level. The forestry modules in Europe are completely different than in my country, that's why I need to learn everything from the scratch.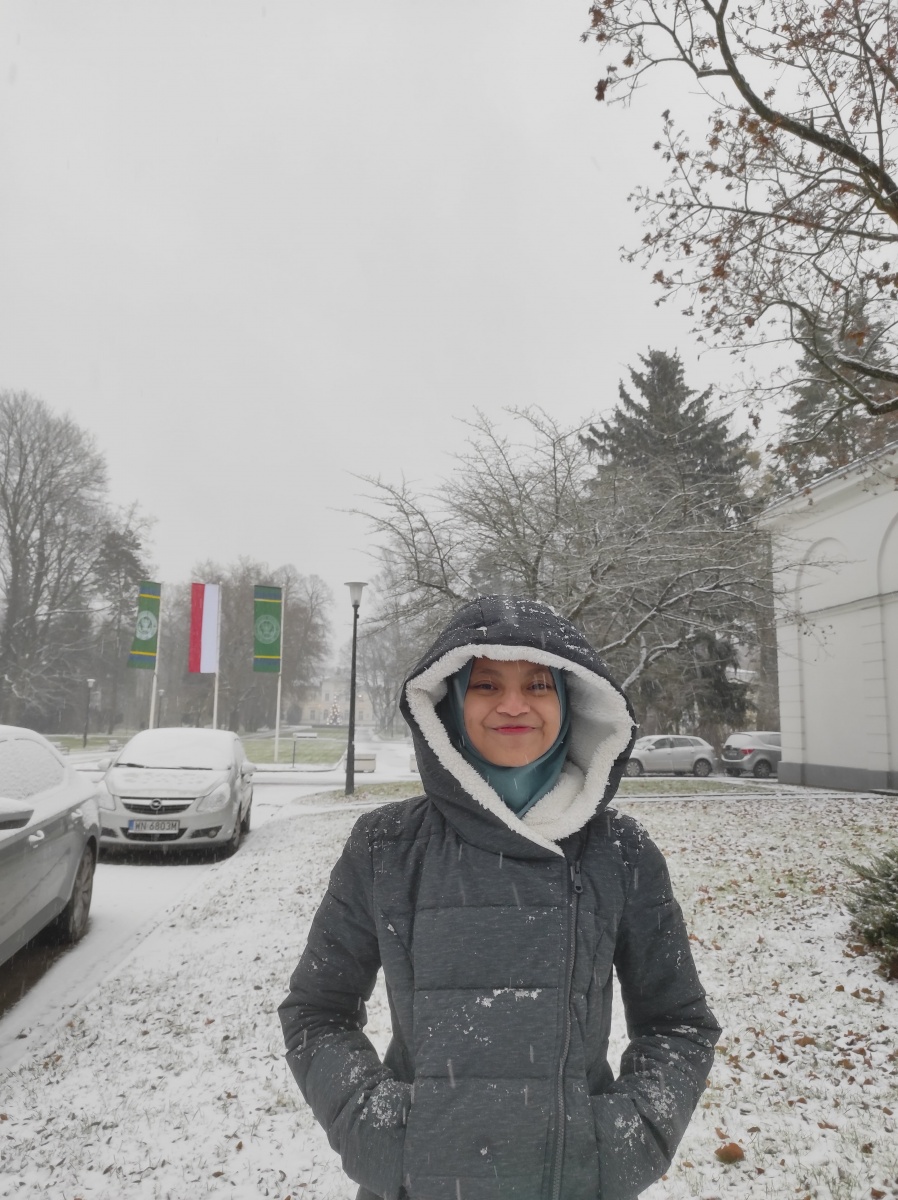 It is only one semester left! What is your plan after you complete your study?
I'm currently looking for work in the forest conservation sector. Other than that, I'm also considering working for the Indonesian Ministry of Forestry or maybe on a non-governmental organization.
Final questions from us, what do you like the most about SGGW and Warsaw?
There are several things I like about SGGW. It is because of their beautiful campus, the student-friendly environment, helpful staff, and lecturer. For Warsaw, I like the fact that this city is really diverse in the terms of nationalities and foreigner-friendly. The city is vibrant, welcoming, and full of open-minded people. What I like the most are the Asian market and the high numbers of Indonesian living in this city.
If you would like to read the interview of the student who has received an Erasmus exchange scholarship, click here.