Poland provides high quality medical education in English with a diverse international student body. I enjoy different lifestyle and desirable geographic location is a big plus as well!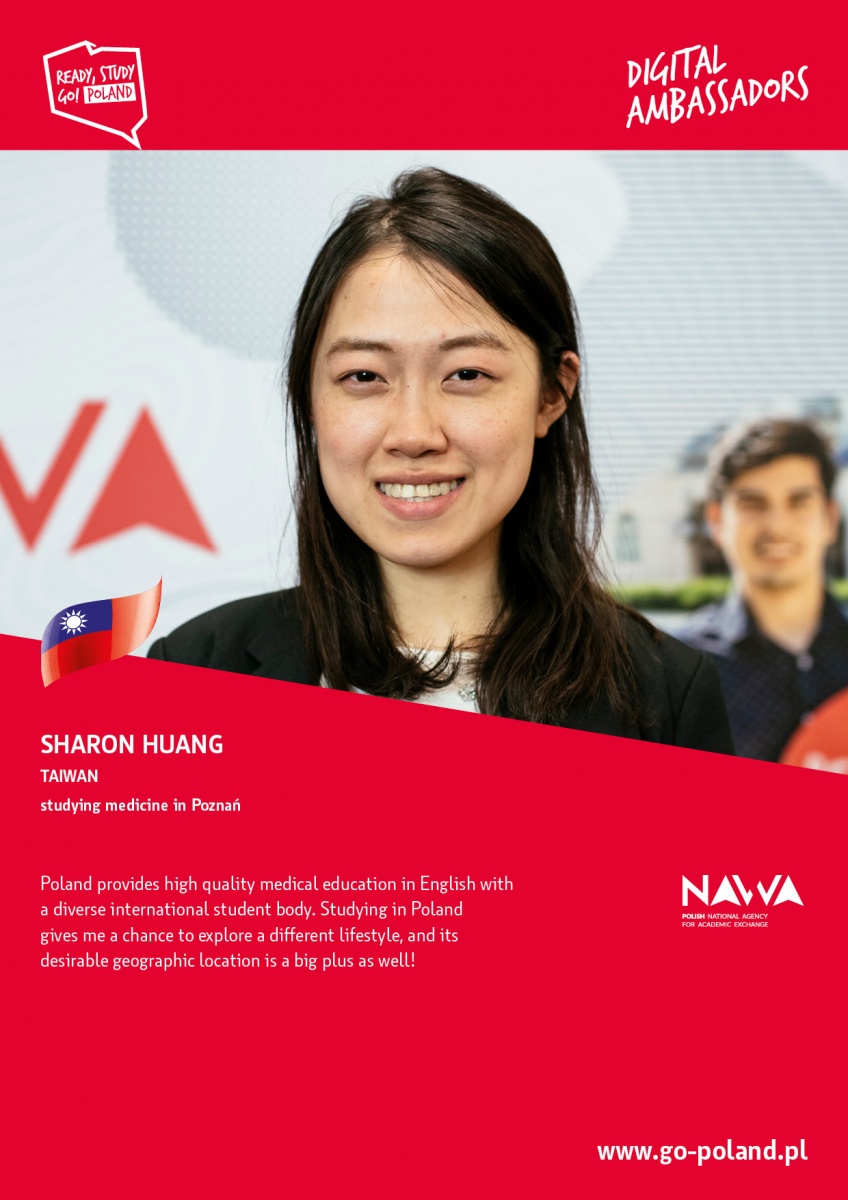 1. Tell us why you have chosen Poland as your study destination?
Having studied in Northern America before, when choosing a new home for the next six years, I thought about the possibility of exploring Europe. Studying medicine is a long process, having to stay in one place for six years, I wanted to find a location that will be comfortable as well as affordable. Poland provides high quality medical education in English with a diverse international student body. It is also part of Europe Union and many universities take part of ERASMUS program, providing students opportunities to experience different education systems throughout Europe. Studying in Poland gives me a chance to explore a different lifestyle, and its desirable geographic location is a big plus as well!
2. How is your experience in Poland going so far?
I wasn't very accustomed to Polish culture at the beginning. Everything is so different here, the food, weather, and language are very distinctive from what I was used to. Having spent a few years in Canada, I have gotten used to smiling at strangers on the street and getting a smile back. But that's not the case here! Do not get me wrong, Polish people are very friendly, it just that I didn't get the chance to get to know them. Once you get a chance to make friends with them, you will know what I am talking about!
This is my second year living here and the more I understand about Polish history, the more I can understand the cultural differences. My favorite experience so far was when I went on a skiing trip to Szklarska Poreba with Polish students all around Poland. Knowing that I didn't speak much Polish, they really went out of their way to try to converse and joke with me so that I would feel welcome. They really made me feel at home, as they introduced me to their culture and what Polish students do in their spare time. Their hospitality helps me feel closer to Poland in a few short days. I really enjoyed my time bonding with these wonderful people.
3. What you like the most about studying in Poland?
I love the location! Being in Central Europe, I have the luxury of being able to travel all around Europe! I am able to be in Denmark, Sweden and Switzerland then back to school in the short length of a week. The weather here is also very comfortable comparing to Taiwan, having the four distinct seasons really is a luxury. It is quite difficult to identify what I like most about Poland, there is just so much to like and explore. Come and join me in this splendid country!
4. What would you tell students in your home country to encourage them to come to Poland?
There is a lot of misunderstanding and stereotypes about studying in Poland. I really want to put an emphasis on open mindedness! It is very important to remember that with uncertainty comes fear, and that only with more understanding of the culture and environment, will we be able to see the true beauty of Poland. Don't believe everything that you have heard about Poland just yet, we don't hear much about how Poland is today, and much of the information that we have are out of date. Keep an open attitude and get ready to try new things! Poland is of great diversity and welcoming people. Take the initiative and come visit, you might just fall in love with the beautiful scenery and numerous interesting parts of Polish culture.
5. Could you tell us your story?
My name is Sharon Huang, and I am currently studying Medicine at Poznan University of Medical Sciences.
I was born in Taiwan, a country to the south east of China, I was very fortunate to grow up in a family that encouraged me to explore. My upbringing has allowed me to stay open minded to unfamiliar experiences. I love traveling and making new friends, treasuring the opportunity to connect with people of all races and ages.
I chose medicine as my future vocation when I was in middle school, and I am very grateful to be able to pursue a career of helping people in need. I want to have the ability to help people of all backgrounds despite of language or age barrier.
I first set foot in Poland in late August of 2018, and I love studying here and experiencing the Polish culture. Traveling while studying medicine is really a dream come true, and I am excited that I get to accomplish all of this in Poland.