What I like the most is the fact that Polish education system allows student to connect directly with the career market.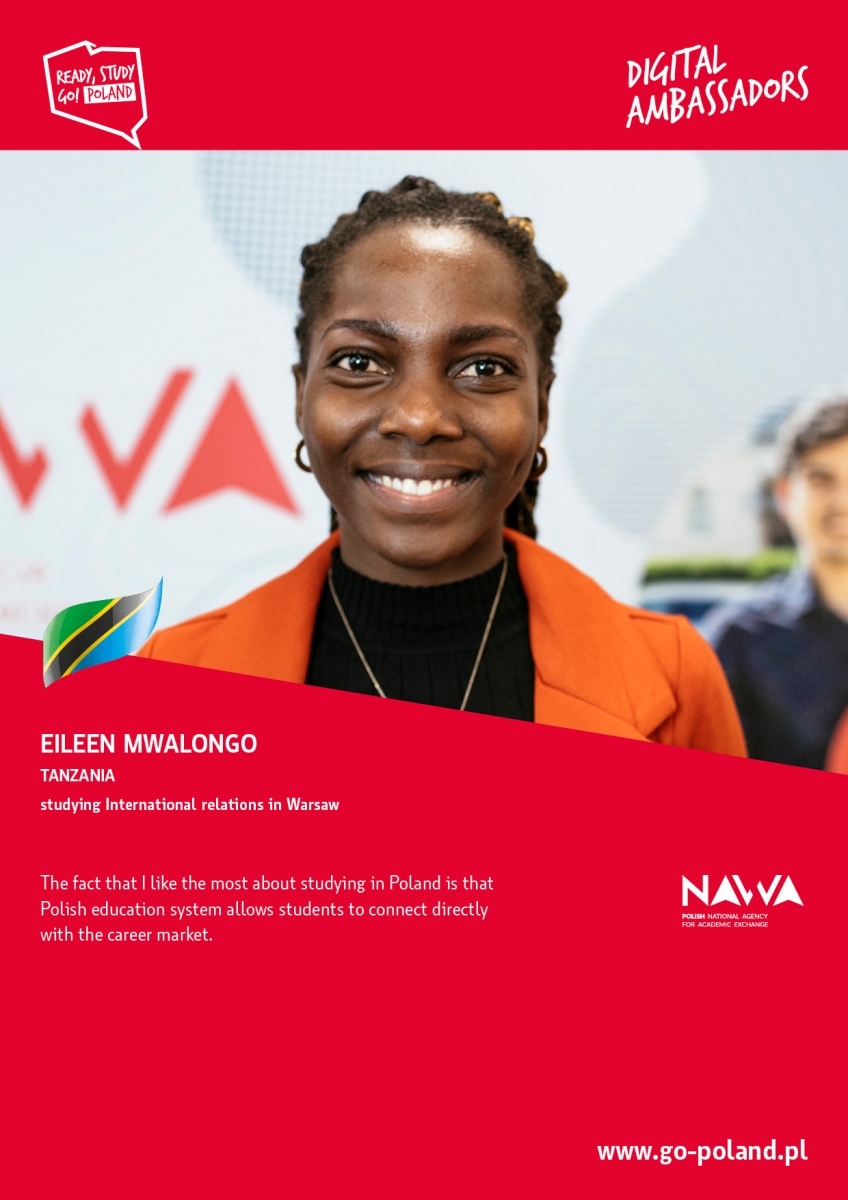 1. Tell us why you have chosen Poland as your study destination?
When I was looking for a country where I could go to and pursue my studies, I had three options (Turkey, Poland and Russia), among the three, Poland stood out for me, mainly because of the quick response during application processes with the University I had applied to and the cost of education "to be affordable with better quality".

2. How is your experience in Poland going so far?
It has not been very easy considering that, Poland was the first country I ever stayed this long out of my own country and family. Adjusting to the lifestyle I would say has been very easy and eye opener each day. I have learned that Polish people are very kind, curious to learn from foreigners and helpful when needed. I have enjoyed experiencing the 'Polish never ending public holidays" especially which are connected to the exquisite culture like "Wigilia" and Fat Thursday. Learning the Polish language has not been as easier as expected but everyday I am challenging myself to learn one new vocabulary. Generally, there are so many new things to learn on a daily basis, from experiencing new Polish dishes, events that are connected to Polish history, museums, music and more.

3. What you like the most about studying in Poland?
The fact that Polish education system allows students to connect directly with the career market either by directly giving room most of to work partly while studying on the fields that relates to what we are pursuing, or indirectly through many different programs (Erasmus friendly) and workshops that intend to prepare a student to be competitive both in school and at work in the future. On top of that, having been in Poland already for two years, I have really enjoyed the support that I get from the lecturers and supervisors, that they genuinely ensure that any doubt is cleared when teaching and willing to assist even further if I ever had any challenges in and out of school.

4. What would you tell students in your home country to encourage them to come to Poland? 
Considering that what hinders most of students in my home country is financial in capabilities, ensuring them that education in Poland can be affordable yet top notch and with he right financial assistance (like what NAWA is providing) or an agreeable payment system that will ease the payment at the university, their dreams to attain education and still living their
potentials is valid. With studying in Poland, you will be able to work, connect, explore and learn.
Poland has also variety of choices of universities and a very good link with the Erasmus program that will still enable them to explore other education systems from other countries and at the same time work to practice what they have been learning, by the time one graduates, you have also become a very competitive candidate as you will have a work experience in place.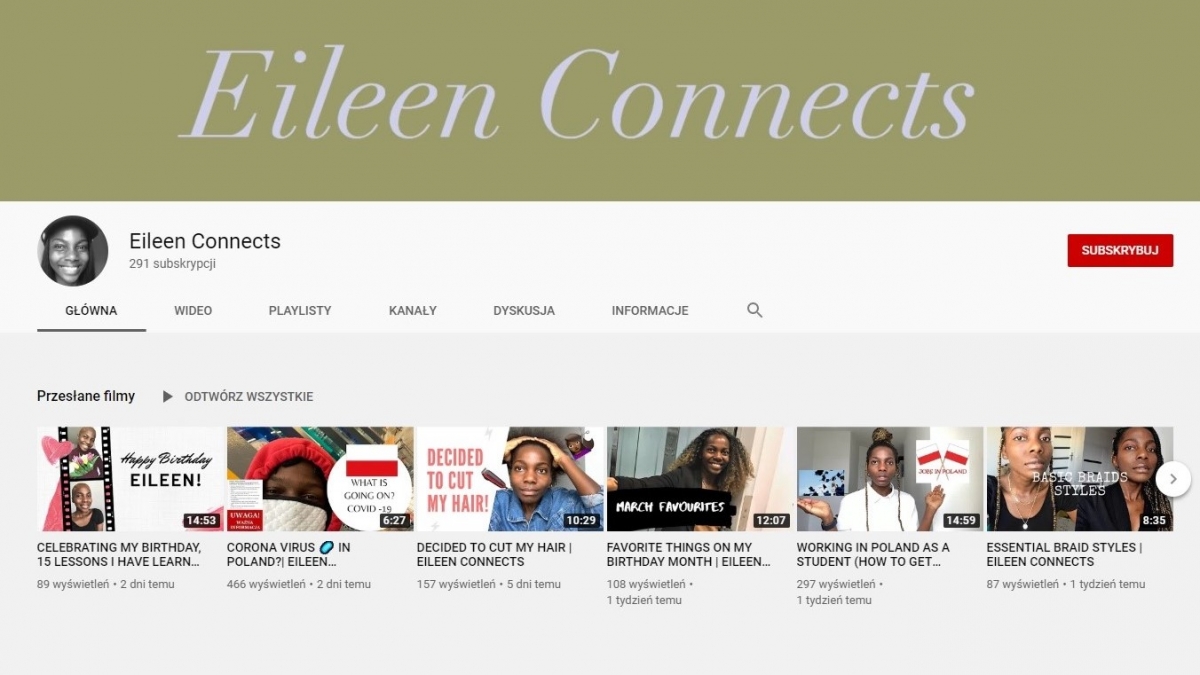 my youtube channel vith guides for foreign students in Poland

5. Could you tell us your story?
My story is very inspiring yet agitating.
I grew up in a family of four children with very amazing parents, I am the first one with three great younger brothers. Growing up hearing stories and some how seeing from my parents, they told us on how they made it to come and live in the city from extremely poor families (grand parents) who somehow believed in investing in their education with few resources they had. With that much authentic support they had gotten from their parents my mother could go as far as being a nurse (in a public hospital) and my father could use his money at most cases to further his education to have been a teacher and later got his ways through Non-governmental Organizations. With all these experience, my parents have always believed in investing in our education, that through it we will attain more than what they have attained as how they did.
Coming from a very humble background I have always tried to work as harder in school and insisting the same to my siblings. From the beginning I knew I am very smart, talented and what I lacked was the right support system in terms of education (many public schools which my parents could afford were not very good) hence I knew if I could get a chance to study abroad I would stood out and work very hard to not only get better grades, but also work to be able to give back to my parents. I shared of this dream to my parents but we knew entirely that they would not afford covering my education abroad and still support the family, I only asked them to get a loan and pay for my first year expenses and the rest of the years I would cover for myself. I WAS GRATEFUL WHEN THEY AGREED. A story that I don't like to share but believe that one person in somewhere in the world will be moved to never stop dreaming and aspiring to be greater. I came to Poland, working very hard to secure money for my school fees and daily expenses and at the same time ensure that I get better grades at school as this is what matters for the brighter future that I am aspiring.